After more than a century on the Scottish seabed, the First World War gunner HMS Jason has finally been discovered.
In 1917 the battleship struck a German mine off Coll in the Hebrides. More than 75 sailors survived, but 24 men sank with the ship.
Although there was photographic evidence of the sinking of the boat, the exact location was never known.
But thanks to the efforts of historians Wendy Sadler and Kevin Heath of Lost in Waters Deep and a SULA dive team, the historic vessel was discovered.
HMS Jason remains in good condition despite its age and although its bow was washed away by the mine, the dive team believe it may be elsewhere on the seabed.
The mission to find the final resting place of the lost warship has been a challenge for everyone involved.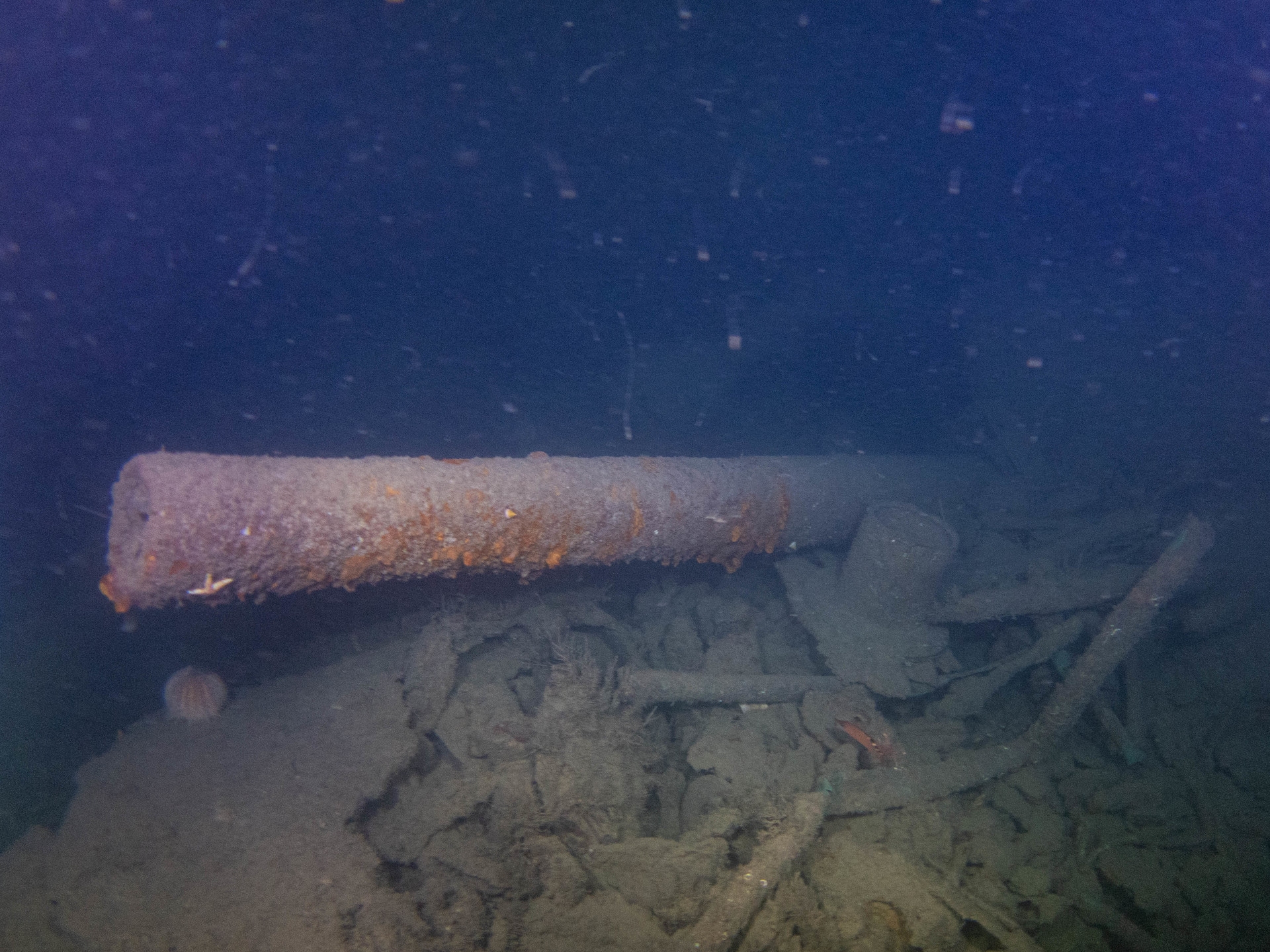 Historians knew the ship's approximate location, but since it was nearly 100 m below the surface in freezing waters, it was difficult to locate.
Previous sonar scans led the team to believe they had finally found the warship, but the only way to be sure was to dive.
Dive team organizer Steve Mortimer said: 'The wreck had actually sunk next to a large rock we're talking about 100m below the sea surface and therefore it was almost hidden because you couldn't necessarily see the shape of the sinking," he said.
Diver Fran Hockley said finding the vessel was an incredible experience.
"We saw the gun and tons of ammunition, one of the propeller shafts and the propeller on it," she said.
However, Fran also reflected on the human impact of the sinking.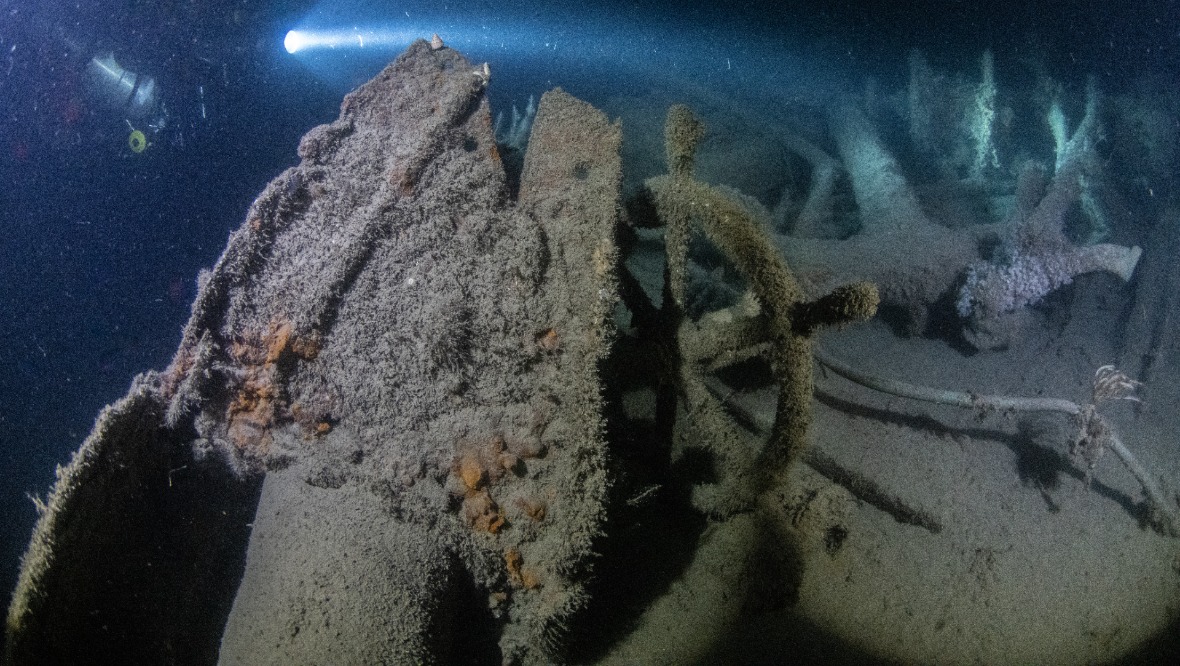 "It's not just the ship, it's the crew that was on board, some saved and some lost. [I saw] bottles, plates and a few shoe soles.
Now that the ship has been found, the researchers' goal is to turn a blind eye to the families of the sailors who went down with the ship.
Royal Navy Lieutenant Jen Smith, who was part of the team effort, said: 'We are very aware this is a war grave so there were 25 lives lost and only one body recovered, so basically the remains of 24 sailors remain there. "
Steps will now be taken to ensure that the battleship becomes an official war grave.