The flagship of Russia's Black Sea Fleet suffered a catastrophic fire and explosion which Ukraine says was the result of a missile attack.
A fire and an ammunition explosion severely damaged the Moskva missile cruiser, prompting the evacuation of the crew, Russian news agency Tass reported. The loss of the ship is a serious blow to the prestige of the Russian Navy.
The Moskva was reportedly one of two ships involved in the takeover of Snake Island in the early days of the full-scale invasion in late February.
Ukrainian guards at the Black Sea outcrop near the Danube Delta, called Zmiinyi Island in Ukrainian, said "Fuck you" when the Russians demanded their surrender.
Citing the Russian Defense Ministry, Tass said the fire was under investigation, but the report did not say what caused the fire, when it happened or where the fire was. ship at that time. Analysts using satellite imagery reported the presence of the Moskva in the northern Black Sea throughout the war.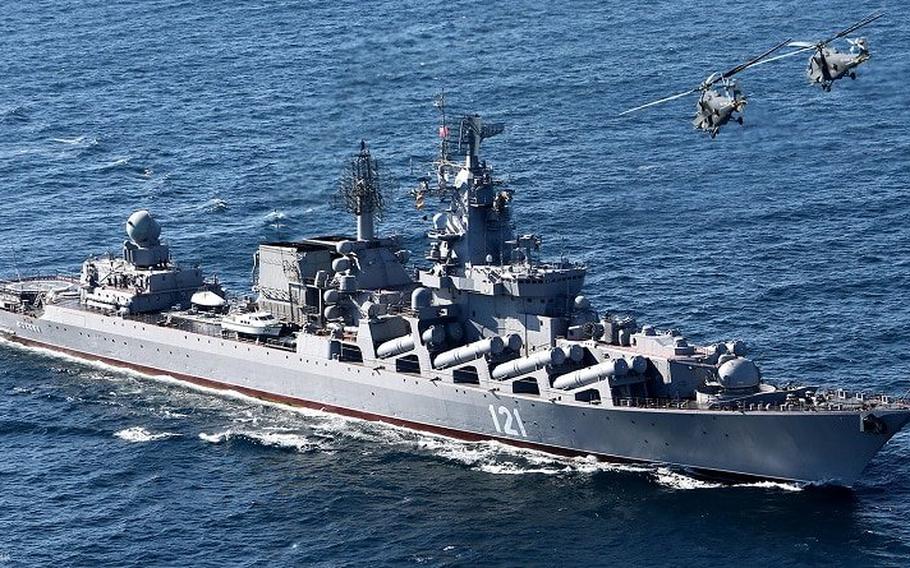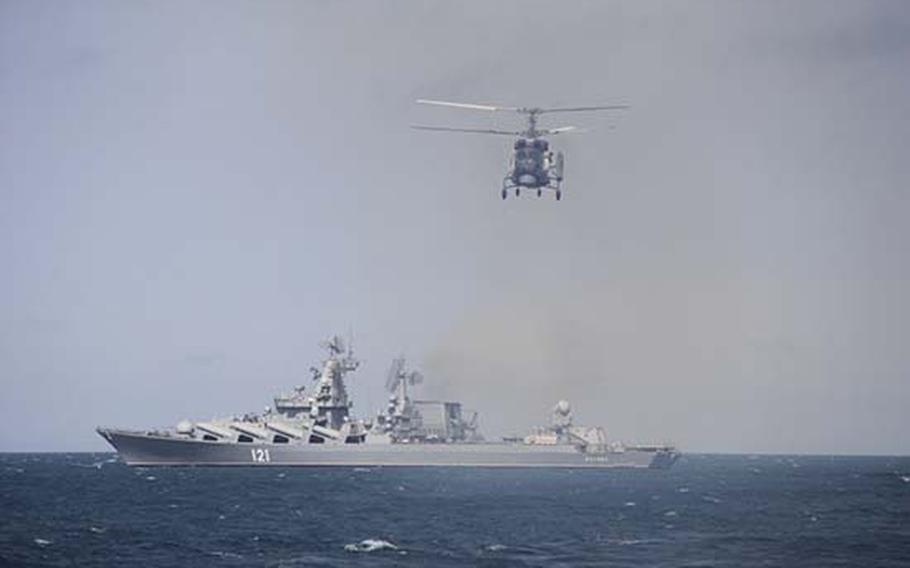 Maksym Marchenko, governor of Ukraine's Odessa region, said the fire and explosion were the result of two Ukrainian missiles, The Associated Press reported Thursday.
If true, the destruction of the Moskva would be the second successful Ukrainian attack against a Russian vessel in the past month.
Open-source intelligence analysts on Twitter reported on March 24 that a Russian Alligator-class landing ship in the port of Berdyansk on the Sea of ​​Azov caught fire, potentially from a Ukrainian missile strike. .
It was originally thought that all of the Snake Island guards were killed after their heroic stance, but it was later determined that Russia captured them. They were freed in a prisoner exchange in late March, according to news reports.
The Moskva was commissioned as the Slava in 1983, receiving its current name in 1996. It is equipped with 16 P-1000 Vulkan missile launchers, Tass reported.
This story will be updated.